Collabor8 was created to simplify and expand a brand's ability to connect with social media influencers and vice versa. Typically brands participating in these collaborations (collabs) offer tangible products, but recently the Collabor8 app has been expanding its services into the arts community, which is very exciting. Musicians, bands, dancers, and other artists are brands at their core. Their products are their songs, physical movements, or art pieces, which can be very intimate things to share with the world. Artists can promote their art alone, but by collaborating with other artists and brands, there can be increased visibility and awareness of their product. To highlight this, we wanted to share an interview we conducted about a recent collaboration between two musicians, a ballerina, and a watch brand. The trio collaborated in unconventional and creative ways to cross-promote each other to three audiences that may not have otherwise seen any overlap. Check out our conversations with Strange Familia and Chelsea Keefer below.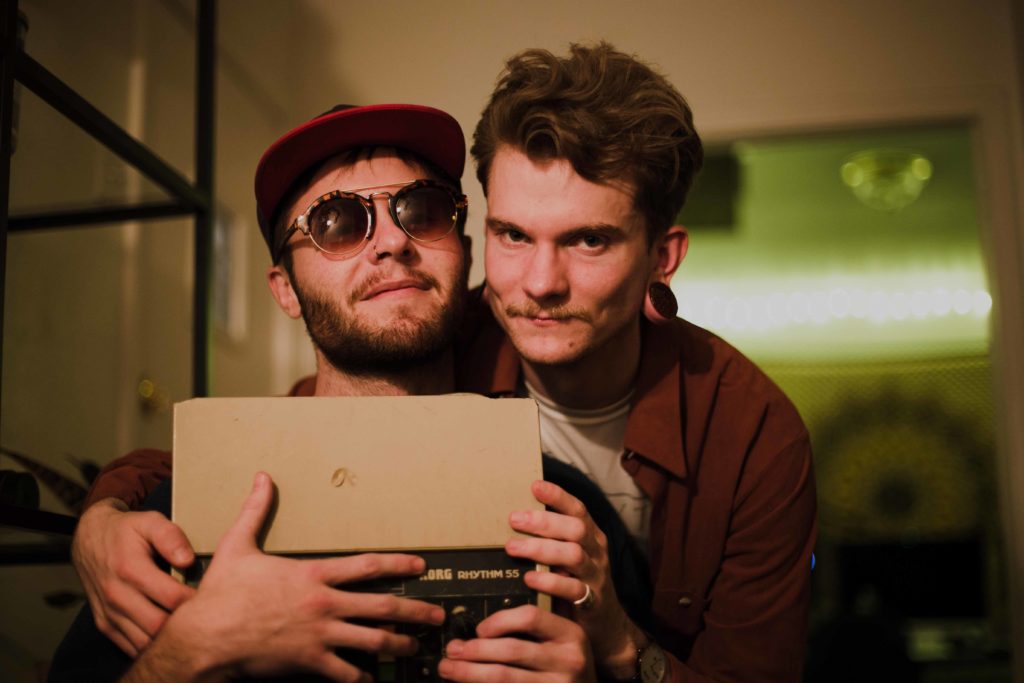 Collabor8: Thanks for meeting with us, can you tell us a little about Strange Familia?
Strange Familia: We're (Brecken Jones and Garret Williams) an Electro-Pop band from Salt Lake City, Utah. We just released our self-titled debut album in April. We've been working together for a little over two years on the project and are really excited to finally have it released!
Collabor8: How have collaborations influenced SF?
Strange Familia: Our project is entirely dependent on collaborative efforts. We both have different strengths and weaknesses and through many hours working together we've really found an effective way to complement each other. While it can vary from song to song, Brecken develops most of the instrumentation for a track. He grew up playing instruments from a very young age and became proficient in bass, guitar, piano, and other auxiliary instruments. Before Brecken and I met, I had spent most of my time in music as a songwriter and had developed a love for lyrics and melody and was able to contribute that expertise to our process.
Outside of the band we've been able to collaborate with Scott Wiley, an incredibly talented audio engineer and producer. We brought him on board to mix and master our record. Scott had previously worked with bands like Neon Trees, The Moth & the Flame, and The National Parks so we knew we were in good hands, but working with another creative mind in the project really helped us take the album to a place we couldn't have gotten to alone.
Collabor8: Who did you collaborate with on the "Love/Drugs" music video?
Strange Familia: We worked on "Love/Drugs" with Chelsea Keefer, a professional dancer for Ballet West. We knew we wanted to do something a little different with this song because it's so unconventional in and of itself. It's unlikely you'll hear "Love/Drugs" at the next ballet you attend and it was this kind of unconventional aspect that got me excited about the project. It was only a week or so after Chelsea signed on for the project that we met to shoot the video. Brecken shot and edited the video, with assistance from the very talented Aaron Hendrix.
 Collabor8: What have been some of your favorite collaborations?
Strange Familia: Working on this music video was definitely one of the more rewarding experiences we've had. Chelsea is an incredible dancer and choreographer, and to see her interpretation of our song through dance was incredible. She is such a professional and was a real pleasure to work with.
We also just wrapped up a collaboration with Arvo which was a lot of fun. We were able to do an interview with them and a live session on their Facebook Live to promote our album release, and run a giveaway for Arvo watches and tickets to our show with Cold War Kids and American Authors last month. We've taken part in the New Year's Eve parties Arvo throws, and they've been a great brand to work with!
Our very first collaboration was with Brad and Hailey Devine. They reached out to us to use our song "Odes" in a travel video they had made in Hawaii. Their video was really beautiful.
Collabor8: What are you looking for in future collaborations?
Strange Familia: We're always looking for interesting projects to get involved with. Our style has always been a little left-of-center so if it's outside the box, we're more likely to get involved, though we certainly would consider traditional or classic projects. We're always looking for something new to have fun with.
Collabor8: Why might brands or influencers want to work with Strange Familia?
Strange Familia: We love all kinds of music and hope to help provide the soundtrack to other people's stories. We understand that Strange Familia may not be the right sound for some projects but we've worked on all kinds of music from folk and country music to alternative and R&B. We've even done some work scoring for short films. Music licensing can get very expensive and as such we are open to trade work (we'd love to work with other videographers on future music videos). If there are any videographers out there looking for music we'd love to see how we can help each other.
Collabor8: How can people connect with you?
Strange Familia: You can find us on the Collabor8 app for collaboration requests!
We're also in a few other places: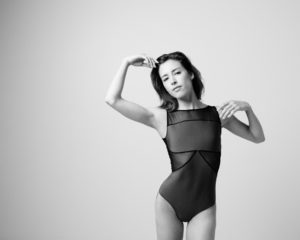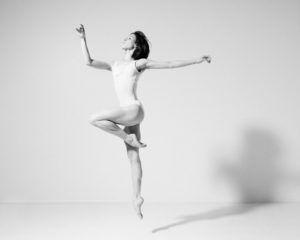 Chelsea Keefer
Collabor8: Can you tell us a little about yourself and your background in dance?
Chelsea Keefer: I have been a dancer since I could walk and have experienced almost all genres of dance ranging from African style dancing to classical ballet. I have been a professional ballerina for nearly seven years touring with Aspen Santa Fe Ballet, and Tulsa Ballet for three years, and then getting back to my roots in Utah with Ballet West. I recently graduated with my Bachelor's of Science in Human Development, and live music is my go to when I need a release from such a strenuous yet fulfilling career.
Collabor8: What was the process like collaborating with Strange Familia on the "Love/Drugs" music video? How was it different from other projects you've worked on in the past?
 Chelsea Keefer: The process was super spontaneous with Strange Familia I had run into Brecken at a concert at Urban Lounge and he approached me about doing a music video and I said, Dude, this has been one of my dreams to collaborate with my musician friends! Garret and Brecken sent over "Love/Drugs" and it felt instinctual coming up with the choreography.
Love/Drugs is a very upbeat song that is very natural to move to, I have only done one other collaboration which was with Dane Sandberg from Quiet Oaks and it was to Peter Sarstedt's "Where Do You Go To My Lovely". I find when comparing the two collaborations I have done thus far that each carry a different perspective with the rhythms and lyrics. "Love/Drugs" holds a freedom within the lyrics of not caring and doing what feels right in the moment. With "Where Do You Go To My Lovely" it's more about the loss of a relationship, and what comes with such feelings. Each have been an amazing process and I hope to do more in the future.
Collabor8: Have you collaborated on other commercial or artistic projects? If so, can you tell us about one of those experiences and something you learned from the process?
 Chelsea Keefer: I have worked with a few other artists on artistic projects where movement and nudity are the prominent factors within the photographs, I found these collaborations to be such heartwarming experiences when it comes to body image and how one can really learn to appreciate themselves in front of a camera. It's an eye-opening experience and I think everyone should give it a try at least once in their lives.
Collabor8: How can people get in contact with you for future collaborations?
Chelsea Keefer: My instagram is @keeferchels and my email is keeferchelsea@yahoo.com.